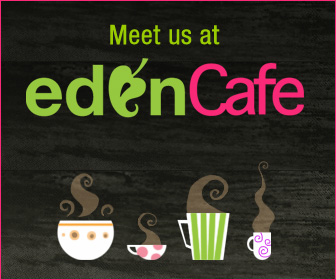 EdenFantasys.com
If you've been a regular reader of Cats*N*Tats, I'm sure you've noticed my gushing about how much I love getting my sex toys, lingerie, bath and beauty products from EdenFantasys. Why do I love them so much? The deals! The wonderful points program! The great product reviews! Free shipping on orders over $59! The selection of erotic and educational literature! And so many DVDs to choose from! Every time I visit, there's something new. You should at least take the time to check out the site looks.
Have you seen any of the great promotions happening at EdenFantasys.com this week? You can get 20% off anything and everything on the entire site if you enter XOXO into the coupon box when you check out. Or, you could do something a little different this Earth Day and pick up a toy from Evolved Novelties for 25% off and plant a tree! How about that? Please yourself and the planet. Wait! Want another Earth Day special? How about saving 30% off on all rechargeable California Exotics products? Rechargeable toys are a great and easy way to start on the path of going green. Besides, I hate batteries, don't you?
Do you need me to sweeten the deal further? How about all the free gifts that you can pick from for any purchase? I just got a package of toy + body wipes and a free Blueberry Bliss waterproof vibrator with my last purchase. Just add them to your cart from the offers listed on the front page and voila! Free gifts. How cool is that?